Evidence:
Essential Skills

Works
Read What Industry Leaders Are Saying
44% of executives named soft skills as the greatest deficiency among new hires in the U.S.
Society for Human Resource Management
Soft skills are the top priority for talent development leaders
Soft skills development is becoming increasingly valuable to employers

The Soft Skills That Matter Most For Millennials In The Workplace…

To be successful in business your team need to have top-notch "soft skills,"…


Employers Find 'Soft Skills' Like Critical Thinking in Short Supply…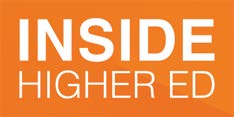 Survey: Employers Want 'Soft Skills' From Graduates…


Schools Focus On Teaching Soft Skills Throughout board of education meetings across the county, superintendents have….

Employers' top training priority for 2018? Soft skills The 2018 Workplace Learning Report by…

Almost half of companies struggle to find skilled workers Digitization and automation are driving…

Employers Want 'Uniquely Human Skills' Although this may not always be true, today's employers are looking…

It's Not About What You Know. Soft Skills Are Hard. If we collectively want to keep our jobs we must…

Coding Is Overrated — Soft Skills Are More Valuable According to LinkedIn CEO Jeff Weiner, the biggest skills gap…

These Are The Five Soft Skills Recruiters Want Most While education, degrees, and certification are important for scoring an interview….

The top 10 skills hiring managers will want in 2020 According to the World Economic….