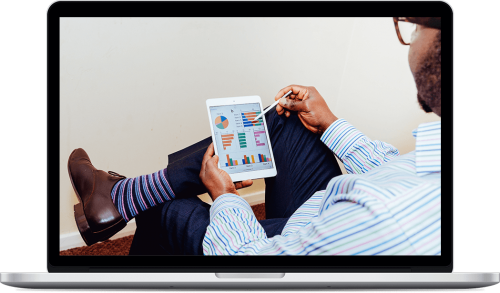 1. Recruiting
Attract more students to your ecosystem by offering soft skills training certifications to local high school students. Parents are always looking for cutting edge programs for their children to better prepare them for life after high school. Your college can strengthen community relationships, increase full time student enrollment and grow your brand.
2. Re-Connecting
Offer alumni and other supporters an opportunity to gain soft skills certifications from the College they love. Those who have graduated years ago can now re-engage with their Alma Mater. Additionally, it can spark interest from potential donors, increase participation in other programs of the college and much more.
3. Re-Enrollment
Soft skills certifications can serve as a re-entry point for students that exited your college system prior to obtaining a degree. Add another stream of income for the College and open the door for students to come back where they belong. Many will gain confidence with each career certification they earn; making them more viable candidates for taking the next step.
4. Reach
Having an online educational program that offers soft skills and career certifications expands the reach of your College into other markets across the country; creating access to students that would otherwise be geographically restricted from attending your school.
5. Revenues
Your college can grow its revenues by offering courses that are in high demand across almost every industry. Local companies may take advantage of the opportunity to train staff members with the online platform, which creates additional revenue streams. Adult learners will also be interested in adding these certifications to their resumes; opening the door for the college to have recurring income from a more diverse population of learners.
6. Responsibility
Simply Success is the only company that offers a one to one match with soft skills training programs. Each time one of your students enrolls in the Certified Program and earns a soft skills certification, we donate access to our portal to someone less fortunate who would not otherwise be able to afford the training. With the same dollars it takes to empower one, we empower another. Thanks to You!
7. Results
Soft skills certifications have been proven to increase employability and career readiness on behalf of certificate holders. When your college offers students from all walks of life the opportunity to grow professionally, everyone wins.
8. Resources
Career services in most colleges are always seeking better ways to equip students for post graduate success. By utilizing our platform, you give your students another competitive advantage. This is also a resource for faculty and staff development. The college HR Department can leverage this resource to positively impact productivity and increase social and emotional skillsets amongst employees of the college.
9. Retention
It has been proven that employees are more likely to remain with companies that value training and development. Our training platform will give your team yet another reason to build their careers with you.
10. Relevance
Put your college into the soft skills conversation. It is one of the most searched professional topics online. Your college can be seen on the cutting edge of professional advancement by launching programs that aid in properly equipping the global workforce.